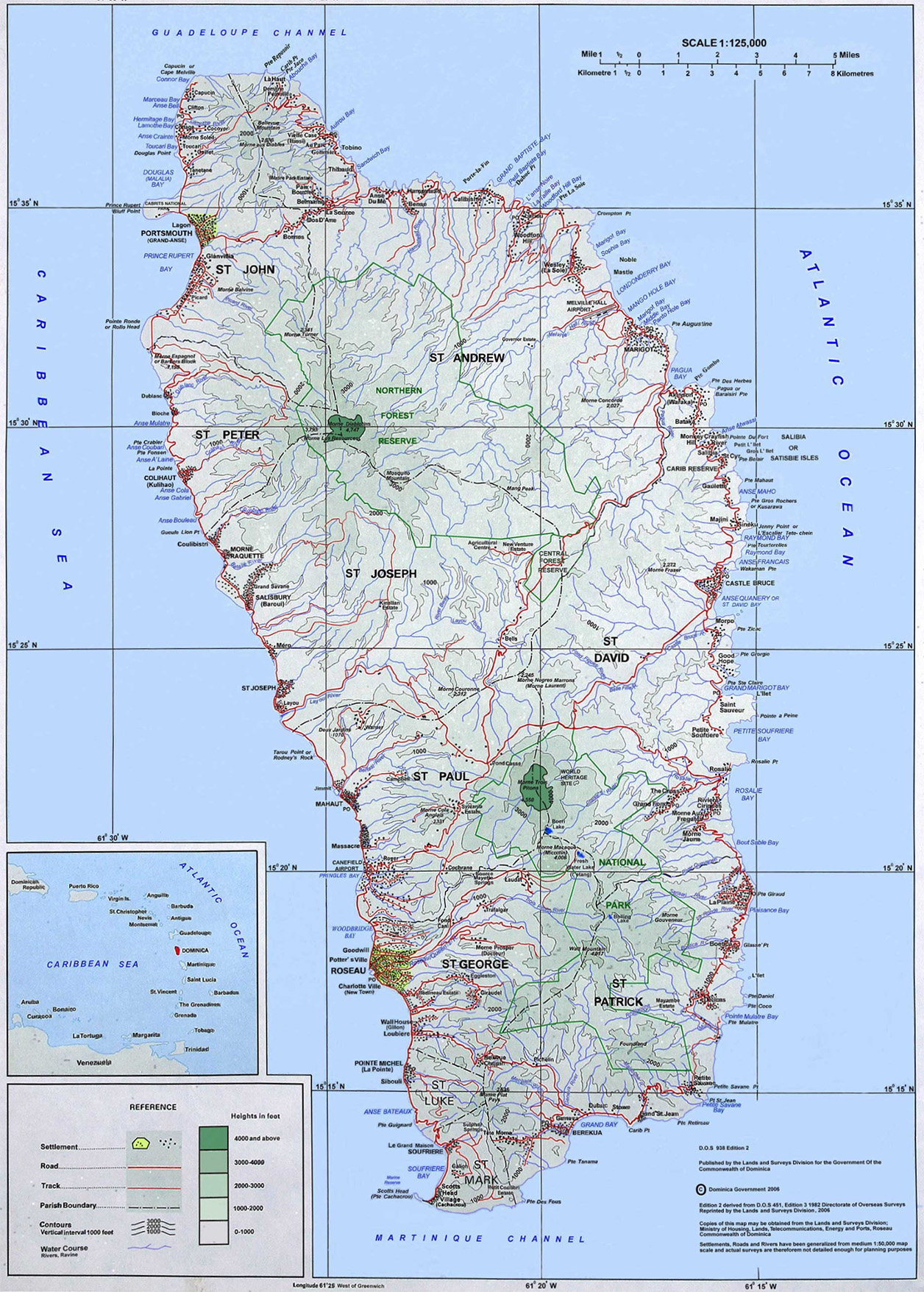 Dominica, officially the Commonwealth of Dominica, is an island nation in the Lesser Antilles region of the Caribbean Sea, south-southeast of Guadeloupe and northwest of Martinique. Its size is 290 square miles. The Commonwealth of Dominica had a population of 71,293 at the 2011 Census. The capital is Roseau which is located on the leeward side of the island.
I visited Dominica on 2 occasions. Both times I went with a very good friend from England. A small island country, it is a marvelous place to get away from the hustle and bustle of city life. It is a place of limited historical sites but a place very rich in seascapes and tropical foliage. I would be happy to return.
References: Wikipedia
Copyright: © A. O. Newberry & Co. 2007-2018
All rights reserved.
Last Modified: Mon Jan 04 2016 13:19:04.
Change Log
Collections
Contact
Galleries
Home
Introduction
Maps
References
Table of Contents
Technical Information