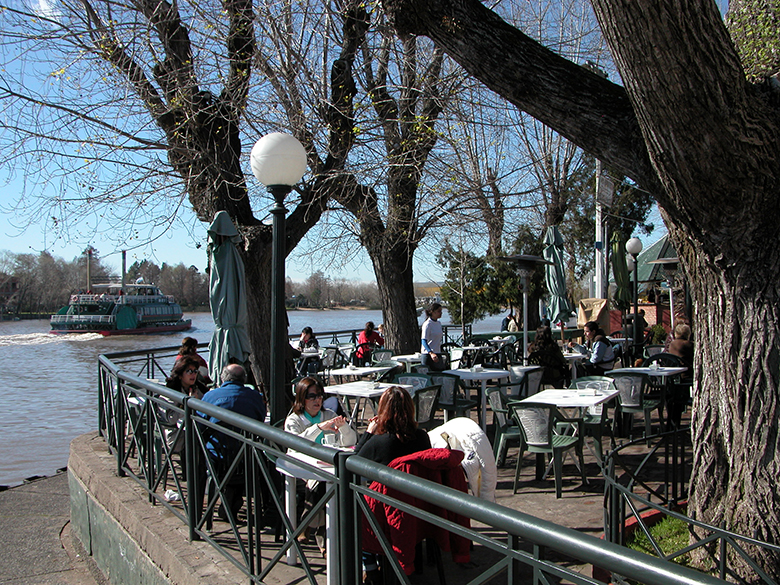 Tigre and the Rio de la Plata
Accesses: 301
TTigre is a town in 28 km (17 mi) north of the city of Buenos Aires. Tigre lies on the Paraná Delta and is an important tourist and weekend attraction, easily reached by bus and train services, including the scenic Tren de la Costa. The town sits on an island created by several small streams and rivers and was founded in 1820, after floods had destroyed other settlements in the area. My son and I visited Tigre as a day trip from Buenos Aires.
Identifier: 518, Last Accessed: 2018-03-18 20:56:37
Copyright: © A. O. Newberry & Co. 2007-2018
All rights reserved.
Last Modified: Fri Jul 29 2016 09:10:20.




--------
Galleries
Argentina
--------
Change Log
Collections
Contact
Galleries
Help
Home
Introduction
Maps
References
Table of Contents
Technical Information