My cousin and I went on a day's walk retracing the Via Salaria (Salt Road) as it wandered through the city. Our path was not exact as buildings and other impediments hampered our trip. We started at the Porta Pinciana and ended near San Nicola in Carcere by the Tiber. The map shows the route that we took, approximately crossing Rome from the north east gate to the Tiber in the southwest. My thanks to my cousin for a marvelous day!
The approximate route and associated sights are listed below.
Porta Pinciana
Via di Porta Pinciana
Villa Medici
Via Francesco Crispi
Via di Capo le Case
Via di Sant'Andrea delle Fratte
Sant'Andrea delle Fratte
Largo del Nazareno
Via della Stamperia
Piazza Accademia Nazionale di San Luca
Accademia Nazionale di San Luca
Via della Stamperia
Fontana di Trevi
Via di San Vincenzo
Via dell'Umiltà
Vicolo del Monticello
Via del Vaccaro
Piazza Santi Apostoli
Via Cesare Battisti
Piazza Venezia
Istituto Per La Storia Del Risorgimento Italiano
Piazza della Madonna di Loreto
Via dei Fori Imperiali
Trajan's Column
Forum of Caesar
Basilica Ulpia
Trajan's Market
Casa dei Cavalieri di Rodi
Via di San Pietro in Carcere
Clivo Argentario
Mamertine Prison
Via del Tulliano
Roman Forum
Arch of Septimius Severus
Curia Julia
Comune Di Roma / Palazzo Senatorio
Tabularium
Temple of Saturn
Temple of Vespasian
Portico of the Dii Consentes
Basilica Julia
Domus Tiberiana
Temple of Castor and Pollux
Via Monte Tarpeo
Piazza della Consolazione
Vico Jugario
San Nicola in Carcere
Identifier: 462, Last Accessed: 2018-03-18 20:48:47
Copyright: © A. O. Newberry & Co. 2007-2018
All rights reserved.
Last Modified: Fri Jul 29 2016 09:10:20.





--------
Galleries
Italy
Rome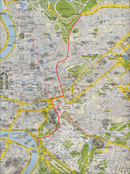 --------
Change Log
Collections
Contact
Galleries
Help
Home
Introduction
Maps
References
Table of Contents
Technical Information